WebAppSkins
Enhancing Web App Interfaces!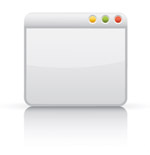 WebAppSkins caters to web application developers, PHP coders and those who require instant, out of the box, backend administration & user interface admin template skins.

Each WebAppSkins template takes weeks to produce! Our designers and coders work in sync to carefully plan, draw and code each UI framework layout. We do all the initial stages of the development phase so you can focus on making the next killer web app. Whether you're looking for a corporate or a fun web application layout, we have it all here!